October 19th, 2011

Chelsea Steyn described herself in her devotional article "Working for Contentment" as "one of those people who is perpetually busy." She explains, "When not occupied with [my 15 month old son, teaching, and being a choral director], I created work. I can barely sit down and watch a movie with my husband without doing something else at the same time—sewing, returning emails, whatever it might be."
Wow. That just described me. If I am not busy, I make myself busy. "Rest" is really just easier work, because that feeling of being productive is bread and butter. A day where I can't stand back and say, "Look what I've done!" is not a great day. Steyn continues:
"About three months ago we picked up and moved to a new city for my husband's job. Everything that was keeping me so 'busy' was suddenly gone. No coffee dates with friends, no running around to rehearsals or lessons. I was at a loss. I hadn't realized what weight I put on my productivity, on seeing tangible results from my labor. My work as a stay at home mother is demanding and time consuming and I am so thankful to be able to stay at home for a hundred and one reasons, but at the end of the day it is difficult to see actual 'results' from that work. Without realizing it, I had made productivity and being busy an idol in my life. I identified my worth by what I could accomplish and my contentment, in this new environment, suffered for it."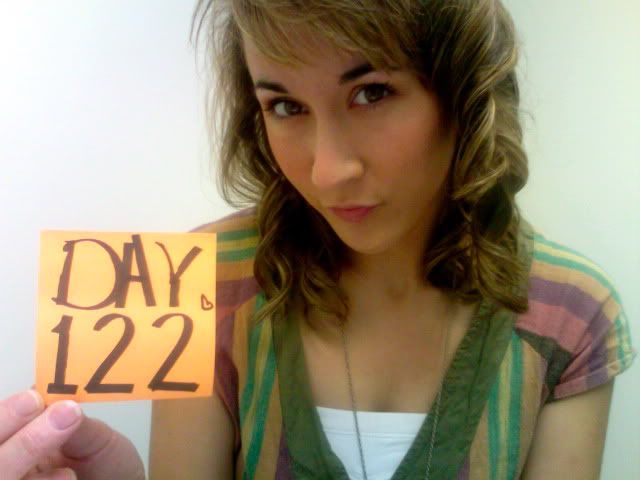 In early April of this year I was very ready to not be productive anymore. School had just about sucked every ounce of drive from me and for once I didn't mind tossing the checklist. But when Mark left and I started my new job (yep, 122 days ago), I found myself entirely lonely and, to put it lightly, discontent. As you can imagine, that was fantastic soil and the Lord did and is still doing so much with me. As often happens, incredible pain was accompanied by incredible growth. But I have to admit that being still is harder now than ever. With loneliness at the back door, busyness became my new companion, productivity my new best friend. I have a full-time job and a wedding around the corner as well as a half marathon I'm training for. It's a struggle to not find my worth in what I'm accomplishing each day.
Steyn then says, "work is one of God's good gifts," but "we are given gifts and abilities to use for the glory of God and in service to the church and community." Working on my wedding and my job and my race aren't bad things, in fact, they are good. The problem arises when they get the front row seat of my attention and my heart. 
Tim Keller writes in Counterfeit Gods of how idols are often good things: "The greater the good, the more likely we are to expect that it can satisfy our deepest needs and hopes… A counterfeit god is anything so central and essential to your life that, should you lose it, your life would feel hardly worth living." 
Steyn progresses: "This feverish pursuit of productivity is getting in the way of my ability to be still and spend time with the Lord. David Powlison in A Praying Life wrote 'Efficiency, multitasking and busyness all kill intimacy. You can't get to know God on the fly.' I have to learn how to sit down with my hands still, to stop thinking about my next project and talk to God. I need to recognize my weakness, to wear it like a garment when I come before Him in prayer." 
My attempts at productivity will never satisfy me. Praise God that His grace is sufficient for me and that His power is made perfect in my abundance of weaknesses. So Lord, help me to find my value and my satisfaction from You, the Bread of Life.
Amen.